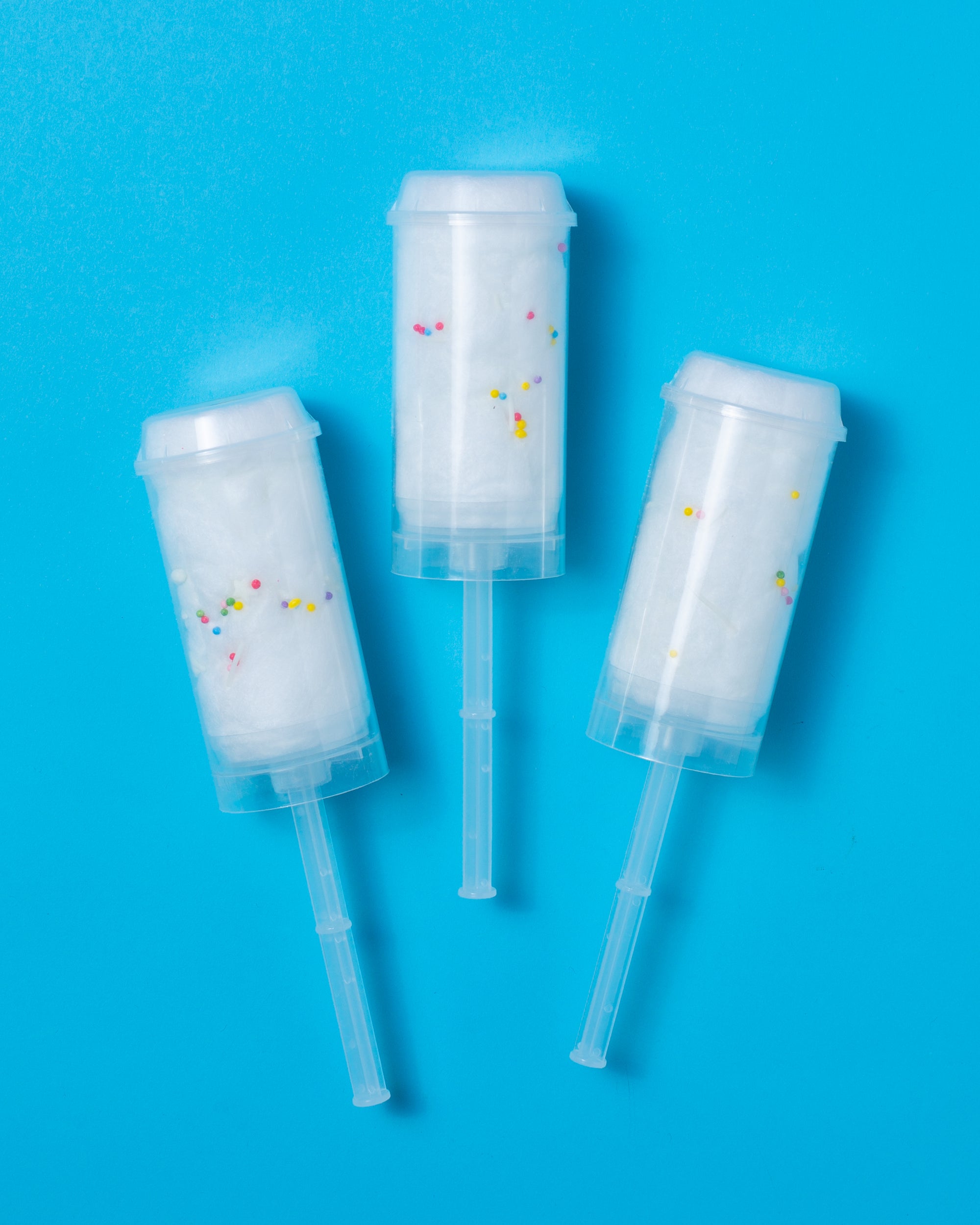 Dye Free Birthday Cake Push Pop
These perfect party favors are made with our dye free birthday cake cotton candy with dye free sprinkles from Must Love. They match our dye free Birthday Cake Floof cake.
Serving Size: 1 push pop
Nutritional information

Per 100g
Sugar, Propylene glycol, Natural Ethyl Alcohol, Water, Natural Flavors, Citric Acid

If you have a food allergy, please check out our sprinkle ingredients page. We also offer dye free sprinkles!
When will my order arrive?

You can pick a delivery date 7 days from now or you can pick a date for next year! Either way, we will make you fresh Floof and have it delivered on or right before the delivery date that you pick. For any specific accommodations or inquiries, don't hesitate to contact us directly at info@floofcc.com. We're here to help!

 

How long does the cotton candy last?

Our cotton candy is sealed immediately after spinning to maintain its freshness. Unopened packages will stay fresh for 1-2 weeks. Once opened, we recommend enjoying it within a few hours for the best taste and texture.

 

How should I store the cotton candy?

To keep your cotton candy at its best, avoid refrigeration. Instead, store it in an airtight container at room temperature. Remember to open the container just before serving, and avoid serving it in humid outdoor conditions.